Movie Locations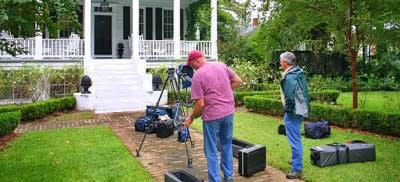 Beaufort has served as the backdrop for films such as Forrest Gump, The Great Santini, The Big Chill, GI Jane, Platoon, and Forces of Nature – to name just a few! Film buffs can spend an entire day touring the area, discovering where their favorite movies were shot, and dining at places like the Steamer on Lady's Island, where the stars "hung out" while they were here on location. Beaufort Tours, LLC can provide a great experience for film buffs visiting our area.

Beaufort is host to an annual International Film Festival, held in February, and the local film commission works in cooperation with The South Carolina Film Commission and neighboring film offices.

For information on South Carolina film incentives and resources, click here.