Beaufort, South Carolina is well-known for its excellent fishing. The Lowcountry region which sits just north of Hilton Head Island, offers an abundant landscape that offers a wide variety of fish species to target. Whether you're a novice or an experienced fisherman, you can find a popular fishing spot in the region to spend a few hours. A few local favorites include the Beaufort River, the Broad River, and the Port Royal Sound. Anglers can also find good fishing in the many creeks and marshes that surround Beaufort. If you're planning a fishing trip to Beaufort, Port Royal and the Sea Islands area, be sure to check local fishing regulations and obtain any necessary licenses.
Here are some tips to help any angler catch fish in the area:
Know the regulations: Before you head out on the water, make sure you understand and abide by all local fishing regulations. This includes being aware of the size and catch limits for different species. In the state of South Carolina, any person 16 years or older needs a valid fishing license to fish within the state. One tip, Beaufort and its surrounding regions fall within the saltwater license regulations.
Choose the right time: Different fish species have different feeding patterns and can be caught at different times of the day. For example, red drum and spotted seatrout are often caught at dawn and dusk.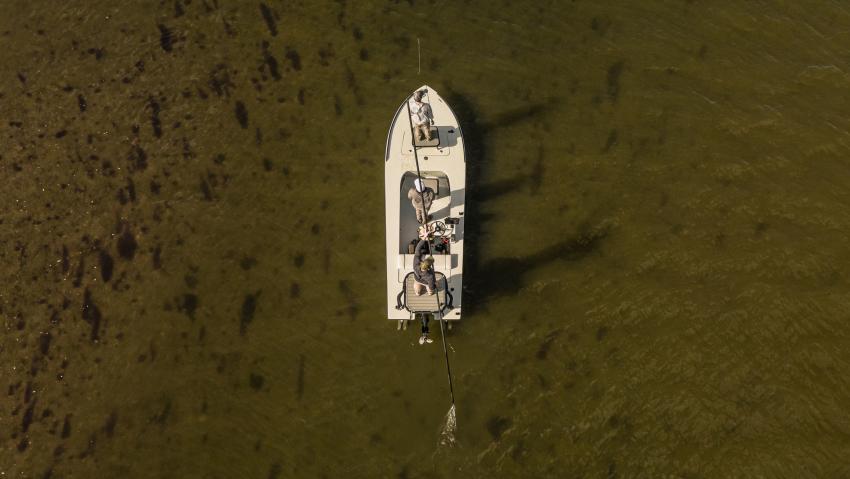 Choose the right bait and tackle: The type of tackle you use will depend on the species you're targeting and the type of water you'll be fishing in. Inshore fishing in Beaufort typically requires lighter tackle, while offshore fishing may require a heavier tackle. Live bait, such as mud minnows, fiddler crabs and shrimp, can be very effective in Beaufort waters.
Fish in the right spots: Beaufort has many different bodies of water with varying habitats and fish populations. According to Bay Street Outfitters, Beaufort County has more than 234,000 acres of fishable areas. Do your research to find out which areas are known for the species you want to catch.
Hire a guide: If you're new to the area and want to maximize your chances of catching fish, consider hiring a local fishing guide. Local guides, like Bay Street Outfitters, Beaufort SC Fishing and Coastal Expeditions, know the region and have the experience to make sure you have the best experience possible.
Other blogs of interest: