Top Awarded Hotels in Beaufort
With all that it has to offer its guests, Beaufort is a popular vacation destination for nature lovers, history buffs, and those looking for some relaxation and tranquility. Because it is a desirable getaway location, many top, awarded hotels reside in this area. Here, Visit Beaufort discusses hotels in Beaufort, South Carolina, highlighting their various features and amenities for guests looking to take their next trip to this wonderful slice of paradise.
Beaufort Hotels
When going on vacation, you will need a proper place to stay. Where you choose to rest your head at night should help elevate your overall experience. Beaufort offers travelers a variety of places to stay, each providing guests with several amenities. Some of the top, awarded hotels in Beaufort, SC, include: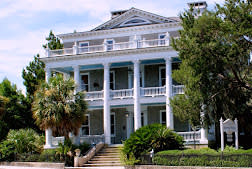 The Anchorage 1770 is truly unique as the oldest and largest Tabby building still in operation in historic Beaufort, SC. Each room at this boutique inn delivers a distinct experience. Guests can choose rooms with waterfront views, fireplaces, bay windows, high ceilings, and other luxurious features. 1500 sq. ft. of front porches encase the inn, giving guests ample space to relax and gaze at the Beaufort River and Lowcountry. From the foodie to the outdoorsman to the romantic, there's something for everyone to appreciate about The Anchorage 1770. The inn is located at 1103 Bay Street Beaufort, SC, 29902.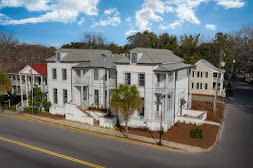 The Emerald is a self-service boutique hotel in the historic point neighborhood of Downtown Beaufort, SC. A quick walk from Waterfront Park and Bay Street, The Emerald brings guests close to various local shopping and dining options. Rooms are available with king and queen accommodations and multiple luxury amenities, such as premium beds, rain shows, and smart TVs. Guests planning to travel to nearby cities may like The Emerald as it is about an hour south of Charleston, SC, and an hour north of Savannah, GA. Find The Emerald at 501 Carteret Street Beaufort, SC, 29902.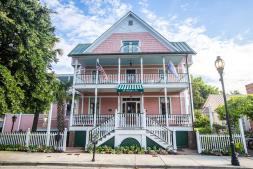 Residing in the heart of Beaufort's historic district, The Beaufort Inn combines historic charm with modern conveniences. Guests can experience unique in-room amenities, including wet bars and rainfall showers, as well as the exquisite architecture, quaint verandas and porches, and other features that make The Beaufort Inn one of a kind. The Beaufort Inn also offers pet-friendly accommodations and private amenities like porches and courtyards. You'll find The Beaufort Inn at 809 Port Republic Street Beaufort, SC, 29902.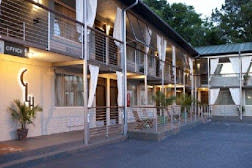 Centrally located in Beaufort, the City Loft Hotel allows you to make yourself at home in one of the 21 individually decorated guest rooms. The boutique is just steps away from Bay Street and Henry C. Chambers Waterfront Park.Recreational opportunities include a sauna and 24-hour fitness center. The hotel also provides free parking as well as pet-friendly accommodations. You can find the City Loft Hotel at 301 Carteret Street Beaufort, SC, 29902.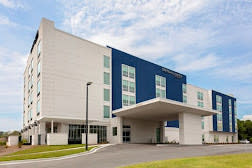 Guests traveling to the Beaufort area looking for a centrally located place to stay may find the Springhill Suites Beaufort meets their needs. Residing at 2227 Boundary Street Beaufort, SC, 29902, this hotel is just moments from Historic Downtown Beaufort. Guests will find plenty to do all just a few steps away from the hotel. The hotel itself offers a wide array of accommodating amenities, such as free parking, handicapped facilities, an exercise center, and a business conference center. The rooms come equipped with little touches that can help make your stay more inviting and comfortable.
Find Places to Stay at Visit Beaufort
When planning a trip to the Beaufort, South Carolina area, it is important to find a place to stay that complements your trip. Visit Beaufort can help you find an ideally located hotel with wonderful accommodations. In addition to places to stay, we can also offer terrific recommendations on where to eat, events to attend, unique attractions to visit, and other things to do to help make your trip to this breathtaking area memorable. For more information about Beaufort, SC hotels, contact us today at Visit Beaufort, Port Royal & Sea Islands.