As the second oldest city in South Carolina, there's so much to see and discover historically in Beaufort. Officially established in 1711, our quaint coastal town has been there, done that and has a history worth telling…and seeing. While all of Beaufort is a marvel to experience, we're opening up the archives to provide you with the ultimate historical site checklist. Think remarkable church ruins, historic antebellum homes and sites home to the nation's Reconstruction Era National Monument and more.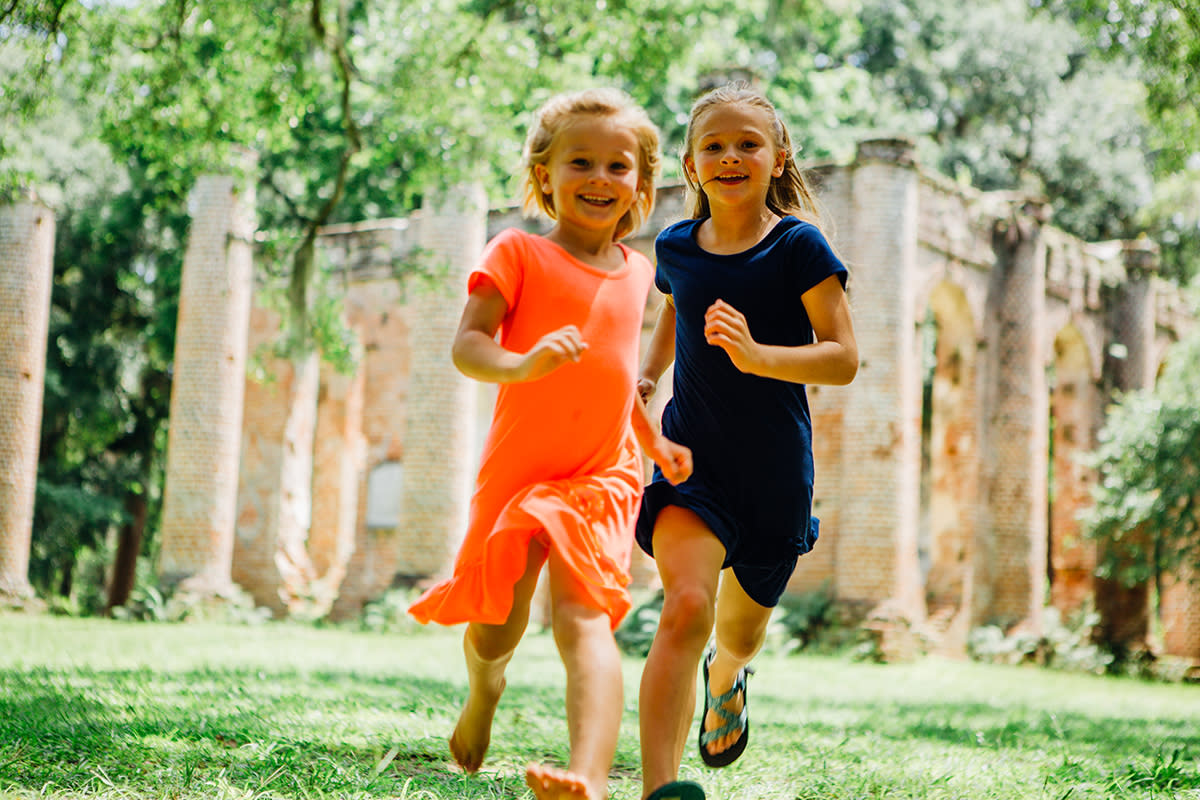 1. Old Sheldon Church Ruins: Right outside Beaufort in the town of Yemassee you can find a true historic beauty—the Old Sheldon Church Ruins. Once known as one of the most impressive churches in the Province around 1745-55, this hidden gem has a story to tell.
During the Revolution, the Patriots were believed to have stored gunpowder in the church; jump to 1779, the British General Augustine Prevost invaded the Lowcountry and the church was burned, rebuilt in 1826 and burned once again in 1865, leaving behind the ruins much like we see today. The perfect spot to teach the kids a bit about our founding days or snap the double-tap worthy Instagram.
2. Hunting Island Lighthouse: Built in 1859, today the Hunting Island Lighthouse is the only publicly accessible lighthouse in the entire state of South Carolina. Located at South Carolina's most-visited state park, Hunting Island. Make it a day trip and your only 167 steps away from a true bird's eye view of the Atlantic Ocean, surrounding marshes and more.
3. St. Helena Island: St. Helena Island is one of the most historically distinct of the South Carolina Sea Islands that there's more than meets the eye. Go ahead and plan to spend a full day here.
4. Penn Center: St. Helena is home to the Penn Center, which is not only one of the first schools for the children of freed slaves, and the location of a small rural cottage, where Martin Luther King, Jr. drafted his famous "I have a dream speech;" but was also designated a National Historic Landmark in 1974.
Sitting at the heart of the Gullah Culture, it is a part of the Penn School Historic District, which is comprised of nineteen buildings including Brick Church, Darrah Hall, Gantt Cottage where Martin Luther King Jr. lodged, Chowan Creek and more.
5. Avenue of Oaks: A small dirt road draped in Oak Trees that have aptly been titled, "The Avenue of Oaks," by locals—this road leads you to the Coffin Point Plantation—a historic place that was once a prosperous Sea Island plantation. After exploring, head to Camelot Farms Equestrian Center where you can ride horses under the oaks and throughout the entire point.
6. Chapel of Ease: Built in 1740, the Anglican chapel was constructed by planters on St. Helena Island as a chapel of ease for parishioners who had difficulty traveling to worship at the main parish church in downtown Beaufort. We'll leave it at that and let you find out the rest for yourself.
7. Reconstruction Era National Monument: Proclaimed by President Obama in 2017 before leaving office, this national park recognizes the historic significance of 1861-1898 and currently includes four existing historical sites.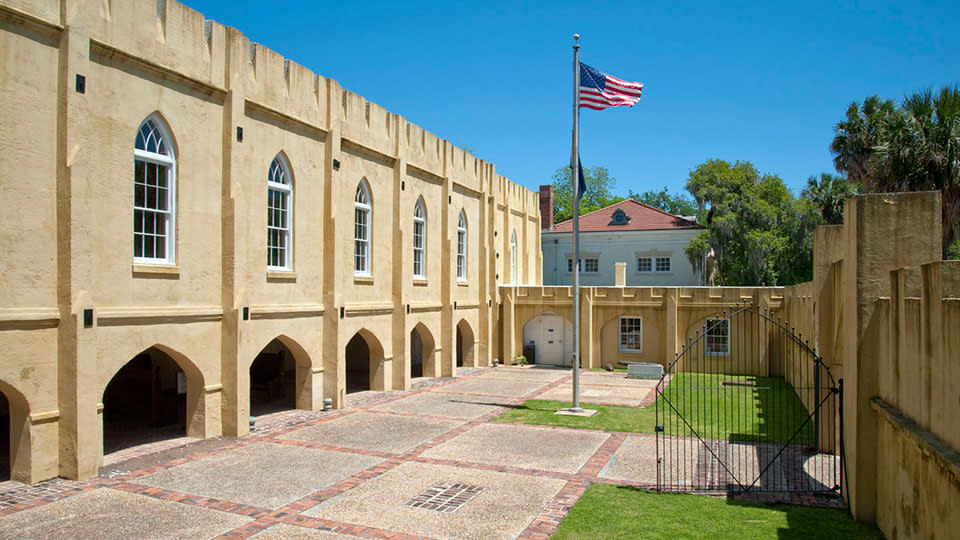 8. The Arsenal: This is where weapons for the volunteer artillery, a militia of prominent citizens who protected the city and ports in times of war, were stored. Dated as far back as 1798—this historic site is considered the fifth-oldest unit in the United States.
Planning to make a stop at one of these historical beauties during your next trip? Share your pictures using #LuvBFT!