Although fall doesn't officially kick off until September 22nd, Labor Day normally marks the end of the summer vacation season but this summer has been anything but normal. With schools implementing virtual learning and the country continuing to go through trying times, summer travel plans have gotten an extension into the fall. Beaufort, South Carolina remains a prime destination to keep the summer party rolling on into autumn. Beaufort offers a variety of aspects that allows visitors to get the most out of the Beaufort area, while also giving visitors the comfort of knowing they will be taken care of no matter what activities they choose. We've compiled a list of 5 reasons to visit Beaufort in order to receive the most out of Labor Day weekend.

1. SMALL TOWN = LESS CROWDS 
Turn the pandemic into your advantage! Beaufort is one of the few areas in the south that offers the southern historic charm like the surrounding destinations, however what they can't offer is the security of not having to worry about large crowds. Beaufort allows you to enjoy the calm and scenic downtown area. Whether it's wandering around to look at the historic architecture or shopping the Bay Street stores, Beaufort has the options and ability to do it all safely.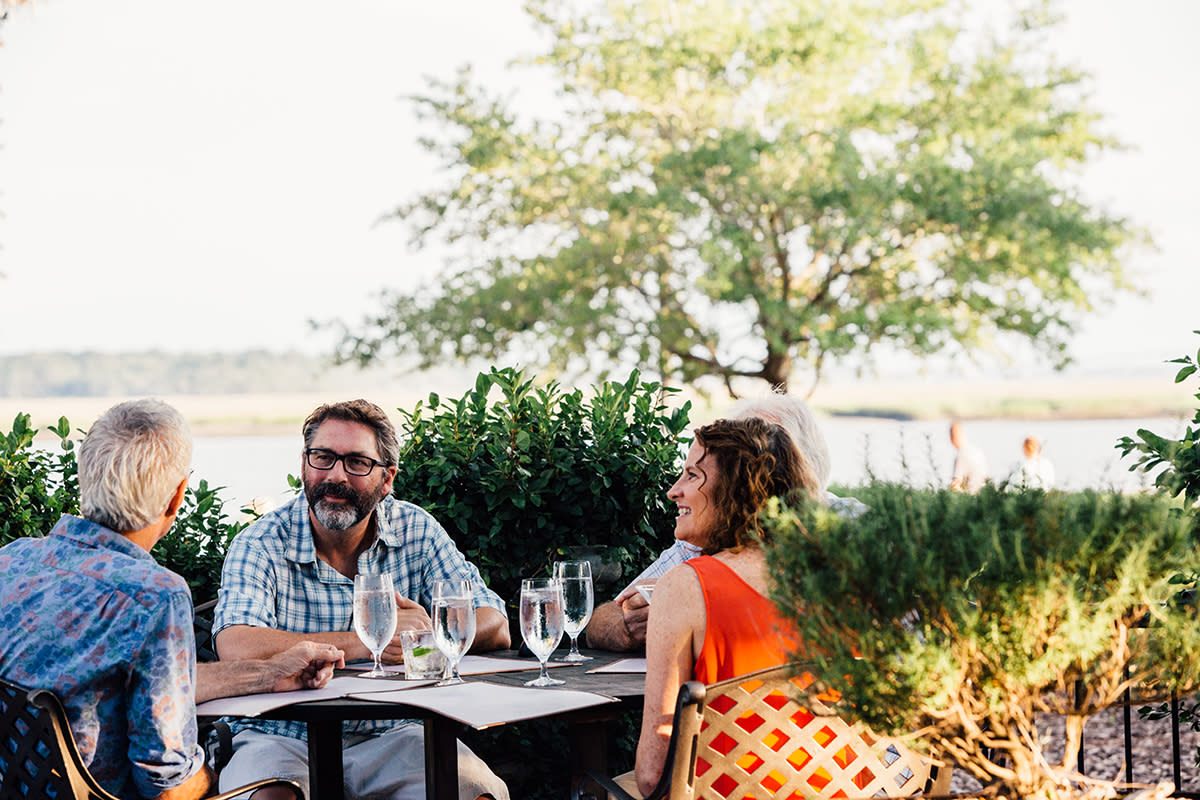 2. OUTDOOR ACTIVITIES
Being on the coast of South Carolina gives visitors a vast majority of outdoor activities to enjoy. Choose from activities such as enjoying the Downtown Waterfront, or relaxing on a walk or bike ride on the multiple trails and boardwalks available. Take in the pristine coastal water as you are able to fish and kayak comfortably. Want to remain outdoors? Camp along the coast at Hunting Island or just unwind with a tranquil beach. Every outdoor activity you can think of is ready for you to enjoy in Beaufort.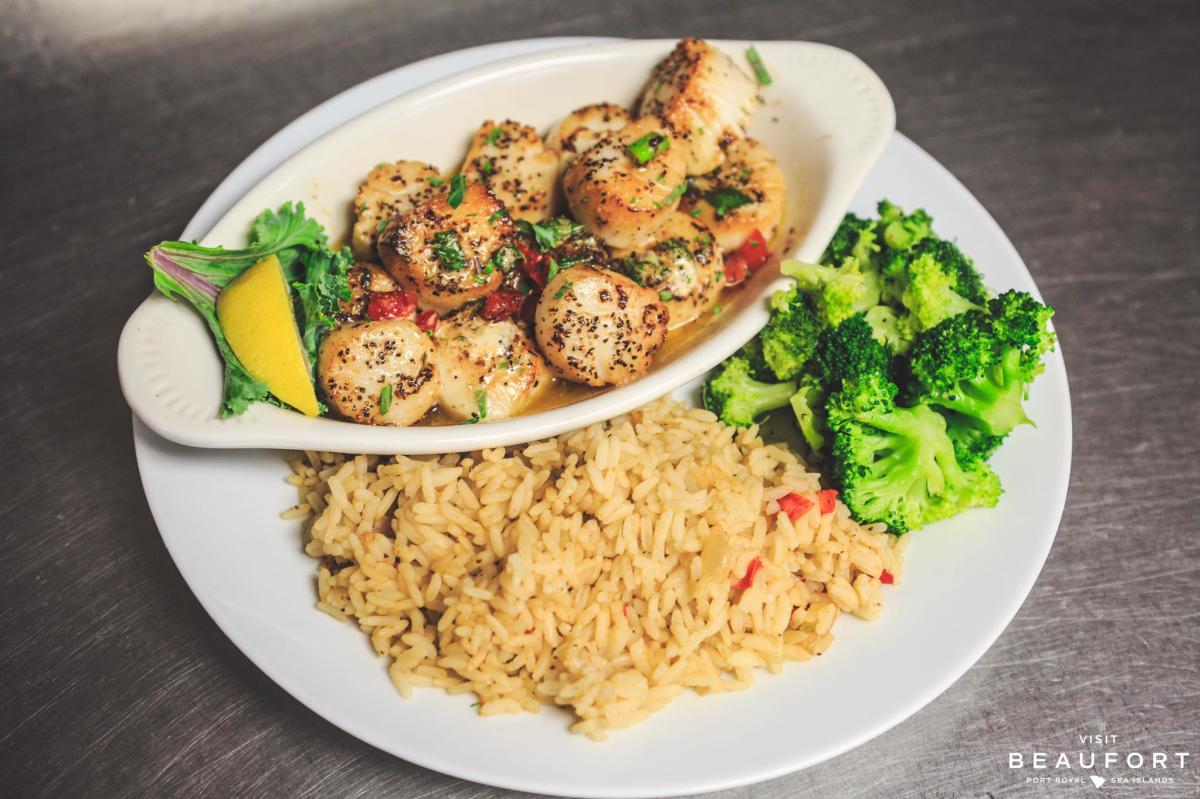 3. GREAT FOOD STILL AVAILABLE
You can still enjoy the best eating spots Beaufort has to offer. With most restaurants offering outdoor seating along with curbside pickup, the restaurants in the area make your safety their primary concern. Still, want the feeling of eating out on vacation? No need to worry, some of the restaurants in Beaufort have made accommodations with social distancing table sections and lessening their capacity in order to allow indoor seating with some closing down in-between meals to sanitize for their next customers.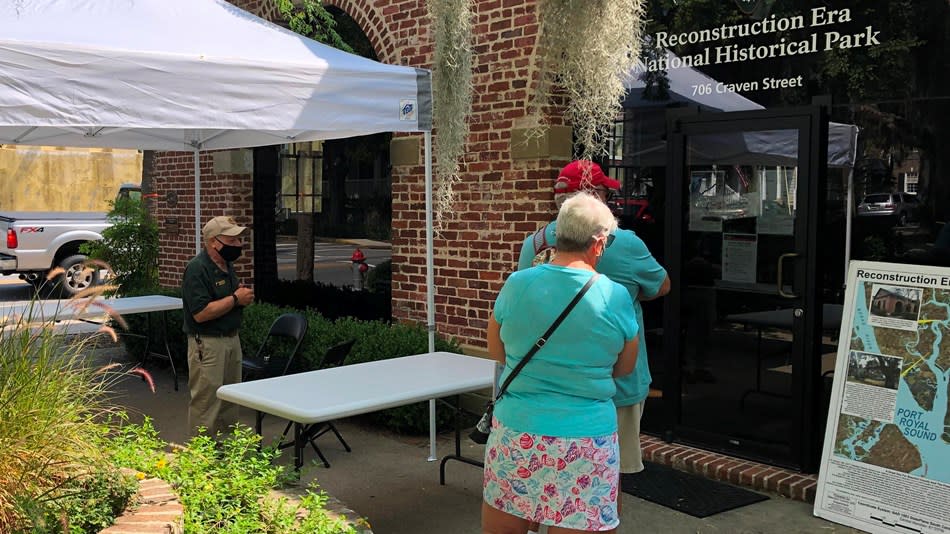 4. SAFE ATTRACTIONS 
Right now the most important part of traveling is making sure visitors feel like they are visiting to a safe destination and that they are in an area where they have the best opportunity to return home without any worries. Although it is impossible to guarantee that, the city of Beaufort has taken the necessary steps to help those visiting feel safe. The city has had a mandated order to wear masks into any and all buildings in Beaufort South Carolina as we try to try to contain the spread of Covid-19. As of right now, the mask order is extended into mid-September. Attractions such as the Visitor's Center, The Penn Center, and more have taken the necessary precautions to welcome visitors safely.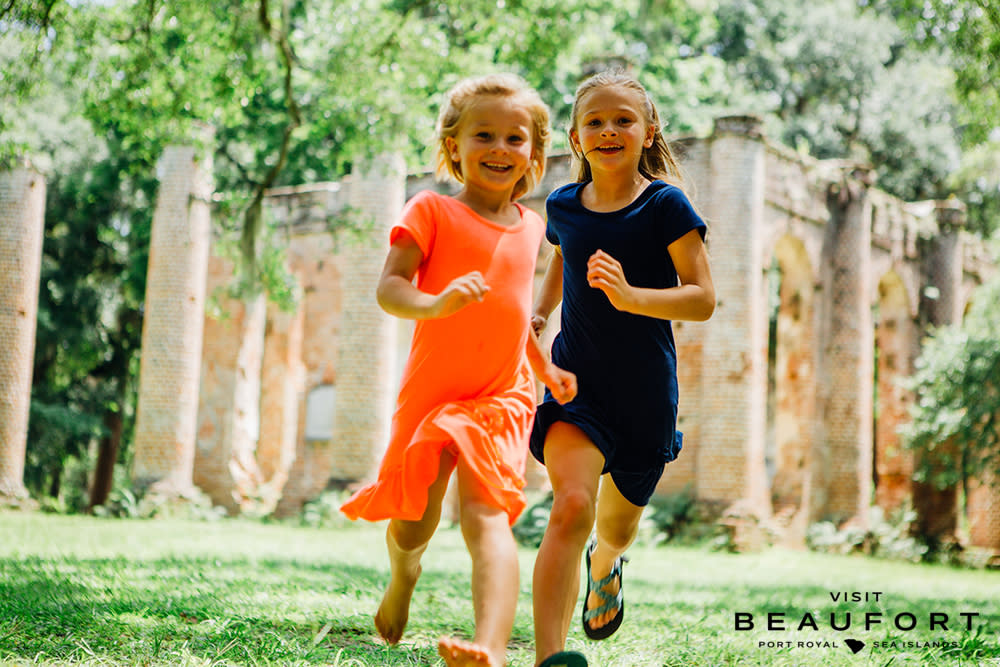 5. FAMILY FUN
And of course, make sure everyone in your family is fully able to enjoy the most of your visit. Beaufort has so many different family-friendly activities that appeal to kids of all ages including the kids at heart. Along with outdoor fun, the town offer carriage tours, candy shops, and kid-inspired museums like the Kazoo Factory, axe throwing, GlowCountry indoor mini-golf, live music in many restaurants, fishing, shopping, and the beach. No matter the age or interest Beaufort has something everyone can enjoy.